About Us
Acquiring Capital Through Commercial Financing Services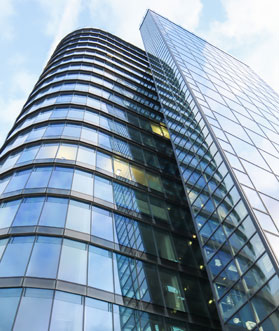 Navigating the business world can be confusing and challenging; not everyone fits into the same mold and bank guidelines when it comes to commercial lending. More often than not, most banks employ a policy to lend money only to those companies that already have adequate financial resources.
If you are looking to acquire capital to help you achieve your goals, you can turn to Mid-Atlantic Commercial Capital, LLC.
We are in a position to provide all the various types of financing that small to medium-sized businesses need.
Who We Are
Mid-Atlantic Commercial Capital, LLC is your locally owned, nationally recognized financial company that aims to meet your commercial financing needs. We have a broad range of lenders for the various programs included in our portfolio.
Our Network of Lenders
We tap into a network of over 3000 lenders nationwide including government funding agencies (SBA,USDA, HUD) bridge, conventional, CMBS, private investors, hard money/ collateral lenders as well as a few that are "outside the box" - for those hard to place loans. We have successful track records with these lenders; thus they know that if a loan is presented by us, it meets their criteria, and the information is complete.
An Experienced Management Team
Backed by more than 70 years of combined experience in lending, commercial loan underwriting, real estate development, acquisitions, sales, and marketing industries, our management team has the qualifications needed to guide us in serving you. Because of this, we truly understand all aspects of your funding needs. We feel it is important to help you communicate your needs by providing you with multiple options for your business to choose, go with the best one that suits your needs and get the deal closed as quickly as possible - enabling you to resume business operations.
How We Can Help
Our extensive experience with almost every type of commercial financing request as well as various creative combinations of financing methods allows us to close a higher percentage of deals. We also have the knowledge and ability necessary to package the loan correctly presenting your loan to the appropriate lender while saving valuable time and money for you, the borrower. We believe in a relationship based on a long term approach to every single customer and grow with them through every single step in this process either with a single transaction or multiple ones to maximize their growth.
We will let you know upfront if we think the finance request is going to be easy or difficult, based on the situation, collateral, and time frame the funds are needed. We will always keep you in "the loop" as far as the status of your loan and are available after hours and weekends to get your loan expedited.
Reach Out to Us
Mid-Atlantic Commercial Capital, LLC is a trusted commercial financing company that offers loans to fund various property types which include, office condos, hotels/motels, self-storage, gas stations, franchises, convenient stores, churches, investment residential and commercial properties, shopping centers, real estate development projects, and more. For additional information about our company, get in touch with us.
Our Team
Clifford Kearns - Owner/Managing Member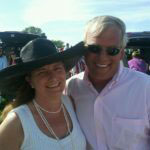 Clifford Kearns is the Mid-Atlantic Commercial Capital, LLC's founding member who specializes in commercial and business real estate. Mr. Kearns' career spans more than 30 years in the construction and lending industry, respectively. He owned and managed Cedar Creek Mortgage for a decade while owning and overseeing the development of Pelham's Reach—an upscale, 180-home residential subdivision located in Culpeper, VA.
In 2009, he turned his sights to the commercial real estate industry. Utilizing years of networking, he established relationships with lenders and investors that have, in turn, made Mid-Atlantic Commercial Capital, LLC successful today. Mr. Kearns takes pride in his ability to tailor a loan to fit your business's needs.
540-825-9800 - Office
ckearns@maccllc.com
www.maccllc.com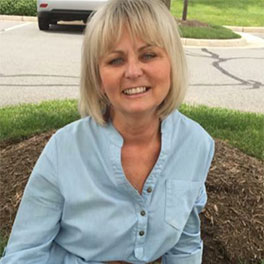 Donna Windish - Admin/Processor
Office: 540-825-9800
donna.windish.admin@maccllc.com
We Provide Services to the Following Areas: